Redwood City Home, Kitchen and Bathroom Remodel Experts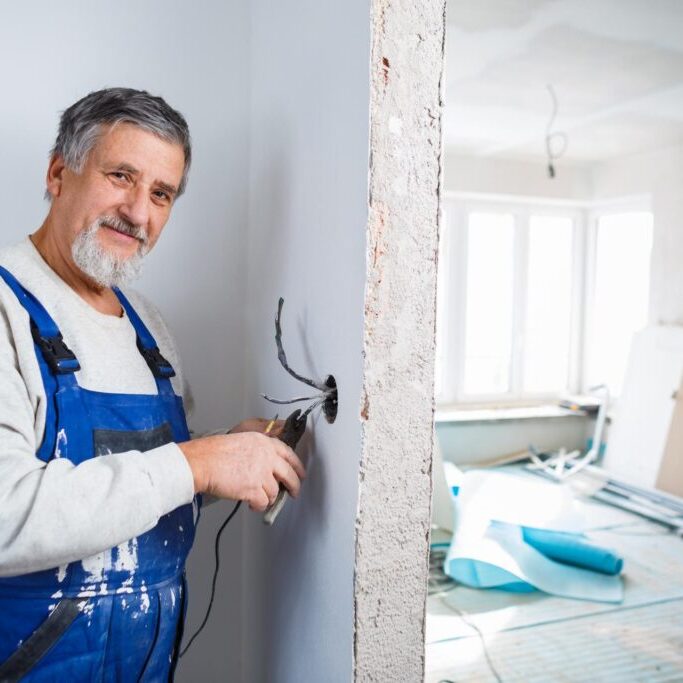 We are a company that understands how much you love your home. You've created countless memories in it as it has housed your family for several years. If you've become less satisfied with your home for some reason, you can trust us to make the changes you need. Whatever you feel you will get from a new home can be added to your home. We specialize in home renovations, improvement, remodeling, and additions. Contact us today to discuss your plans with the best home improvement professionals in Redwood City, CA. We are the very best at what we do.
About Us
We are a home improvement company in Redwood City, CA. The company was founded to add value to the lives of families in the city through the delivery of premium home remodeling services. What sets us apart from other remodeling companies is that we truly care about our clients' goals and aspirations. We believe that every homeowner should be able to make necessary changes to their property without breaking the bank. So, we help them to plan and execute their remodeling projects in the most affordable, convenient, and effective way. With us, you're guaranteed to get your dream home.
We are a full-service home remodeling company in Redwood City, CA. For several years, we have continued to deliver high-quality services and also improve the level at which we deliver these services. Today, we have grown into a company that can deliver excellently on any home remodel job in Redwood. We remodel all areas of residences including bathrooms, kitchens, outdoor spaces, and more. We can also assist you in making full home additions. To get more out of our services, you should hire us to supply all the construction materials, furniture, and appliances that will be used for your project.
Home Remodel
It must have been a dream come true when you moved into your home years ago. But as years go by, your favorite features in your home may become outdated, damaged, or less functional. This would make your home less appealing and comfortable. Fortunately, you can make your home your dream living space once again with home remodeling. We are the home remodeling contractor to hire for a home remodel in Redwood City.
Bathroom Remodel
When your bathroom starts showing signs of wear and tear, it will become less fashionable and also cost you a lot of money on repairs. An old bathroom may also cause an unexpected increase in your monthly water bills. Instead of becoming frustrated, you should prepare for a bathroom remodel. Whatever problem that you may be facing with your old bathroom can be solved by a bathroom remodeling contractor.
"We worked with these guys on the renovation of our bathroom and kitchen. It was a pleasant experience and the results even exceeded our expectations. They were very professional and responsive from the beginning of the project to its end. I would recommend this company to anyone" - Jake S
Kitchen Remodel
For your kitchen to fully serve its purpose, every appliance and fixture have to be up to date. Outdated or damaged kitchen sinks, cabinets, microwaves, etc can be very frustrating. You will also feel less confident about inviting your friends and family over. We are the right company to hire for your kitchen remodel in Redwood City. Our kitchen remodeling contractors will transform your kitchen and make it as good as new.
Home Additions
While the original structure of your home may have been sufficient decades ago, there could come a time when you just need more space. If you are dealing with this problem presently, you don't have to start looking for a new home. What you need is to hire a reputable home addition contractor. A home contractor has the needed skill and experience to increase your living space. We are the best home addition contractors in Redwood City.
"A coworker was so unimpressed by the state of my yard that he recommended this company. I hesitated at first because I believed I could do the job myself. I later changed my mind and I'm so glad that I did. They did a fantastic job and now, my yard looks like a paradise." - Harry M
Landscape Remodel
A well-designed landscape will have an incredible impact on the appearance of your property. But it will be very difficult to plan and implement your landscaping designs all by yourself. If you've been struggling with your landscaping, it is time to hire a landscape remodeling contractor. Hiring an experienced professional for your landscape remodeling in Redwood City will save you time and money while delivering much better results. We will ensure that you finally get your dream landscape.
General Contractor
There are several reasons why you should hire a general contractor for your upcoming construction project. The experience and versatility that we offer will make life very easy for you and ensure that the project goes on smoothly. You will also get to spend less on your projects thanks to a general contractor's strong connections in the industry. Finally, hiring a licensed and insured general contractor in Redwood City will prevent legal issues.
"I'm not the type to write online reviews but this company earned this review. I needed to add a bathroom to my home and I wasn't sure it could be done. But after having a short conversation with these guys, I became more confident. They didn't disappoint and now my home feels more comfortable" - Lisa H
One of our top priorities as a remodeling company is to ensure that there is a seamless flow of information between us and our clients. Not only does it help us serve our clients better, but it also provides us with the vital pieces of information that we need to grow. As our client, you will be able to get in touch with us at all times irrespective of your location. Our phone lines remain open even on holidays. For more convenience, you may get in touch with us via our website too. Partners: Handyman Kelowna , Kitchen Remodel Monroe MI, Bathroom Remodeling