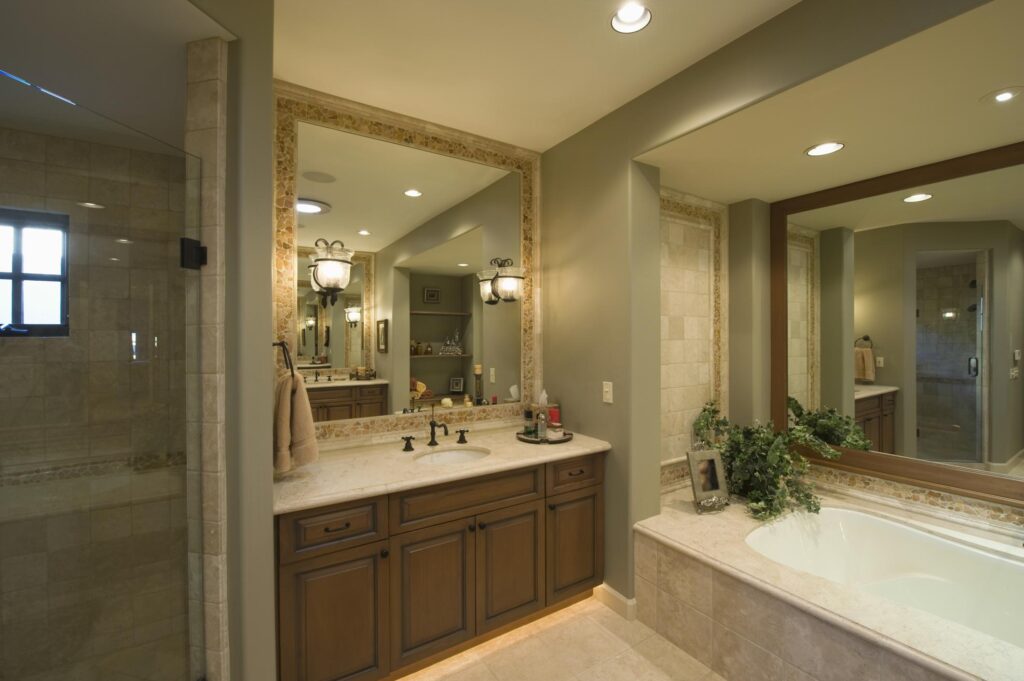 After years of use, it is only normal that your bathroom develops issues that make it unsightly, uncomfortable, or less functional. So, you will need a reliable service provider that can upgrade the different features of your bathroom. Bathroom remodels contractors are well trained and experienced professionals who can handle any bathroom remodeling project. You man hire us to either upgrade certain features of your bathroom or completely renovate the space. We are the best company to hire for a bathroom remodel in Redwood City. We won't just improve your bathroom aesthetically, we will make it more functional too.
Shower and Tub Installation
We can assist you in either updating your old tub or replacing it with something more luxurious. We install all kinds of bathtubs including recessed tubs, freestanding tubs, corner tubs, whirlpool tubs, and platform tubs. Our team can also install different types of bathtub hardware like faucets and drains. We can assist you in the installation of a new shower too. Our shower installation service includes the installation of prefabricated stalls and custom stalls. We install different shower hardware such as shower doors, shower pans, showerheads, faucets, and more.
Drywall Installation
When you detect a problem with your drywall, you will have the option of either repairing or replacing your drywall. Sometimes, a repair could fix the problem but it is always better to replace your old drywall. This is because old drywalls are usually outdated and damaged beyond repair. So, the problem will keep resurfacing when you repair it. Our team will take out your old drywall and replace it with a new one. We will then give it an exquisite finish. our team will also ensure that the cause of the damage is fixed. For example, a bathroom fan will be needed if your drywall was damaged by poor ventilation.
Vanity and Bathroom Mirror Installation
You can take your bathroom remodeling to another level by installing a new vanity and mirror. The addition of these features may seem like a big deal but it is one of the simplest ways to transform your bathroom. You can trust our team to simplify the entire process and ensure that it is done properly. Whether you are interested in creating a master bathroom or a space that will enchant your guests, we are the right remodeling contractors to hire for your project. We will create a beautiful space.
Floor Renovation
Many homeowners make the mistake of ignoring their bathroom's floor during remodeling. They are usually more interested in features like custom cabinetry, walk-in showers, and whirlpool tubs. But a new flooring can also have a great impact on your bathroom's appearance and feel. You could even save a lot of money by considering your flooring options carefully. Consider repainting your wooden floor or getting modern porcelain or vinyl tile. Our team will ensure that your new floor blends into your bathroom's overall design seamlessly. You can take your floor remodeling even further by installing radiant floor heating.